Arlington Commercial Building Signs
VIEW GALLERY
For a lot of potential customers, the signage attached to your storefront or facade is going to make your business's first impression.
Count on Sign Company Arlington to help ensure that that impression is positive!
Quality building signs that make your Arlington business stand out in a great way are powerful tools for distinguishing yourself from the competition. Great signs attract more notice, and your business is capable of turning that additional attention into increased profits. Whether you're looking for a permanent logo sign that establishes your brand or a temporary promotional sign to publicize your latest offers, we'll be there to help with every aspect of sign design, manufacturing, and installation.
Call Sign Company Arlington at (817) 769-7904 for your Free Consultation with a Building Signs Expert!
The Right Sign For Your Building
There's no one-size-fits-all solution for commercial building signs. Every business deserves a unique sign, and the perfect one for your business depends on many factors. Your location, branding, budget, competition, and target audience all affect your signage decisions.
We have building sign consultants standing by to come to your premises and perform a full assessment. We'll check out your building and take exact measurements of the space available; this enables us to recommend signage products and installation methods that will be right for your business. Our Arlington company is ready to help you through each step of the sign-making processes, including design, manufacturing, installation, maintenance, repairs, and more. We can even help you with regulatory obligations like permitting if it's necessary.
Types of Building Signs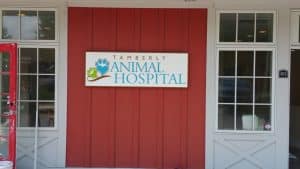 Our consultants have some common signage categories that tend to prove suitable for a wide range of businesses. Based on your industry and the businesses in the immediate area, we may recommend new signs for you that complement other commercial signage in your area. Alternately, a stark contrast might be the best way to distinguish your Arlington business. We'll have plenty of options to offer you pursuing either strategy.
We manufacture all of our signs to order, lending each product its own unique character. This ensures that even if the best signage choice for your needs is one that's already in use near your business (e.g. a common type like a channel letter sign), your particular sign will still stand out without making the wrong sort of waves.
Channel Letters & Dimensional Letters
Channel letter signs are our single most popular signage choice, and dimensional letters are a close second. One of the aspects our clients most appreciate is their great versatility. These signs can embrace a huge range of different styles, fonts, and colors. Channel letters and their close cousins, dimensional letters, can encompass letters, numbers, shapes, and custom logos. Businesses in countless different industries rely on this sort of signage, and channel letters can be found on everything from factories to retail stores. Channel letters are highly durable, featuring enclosed lights behind a transparent face. Dimensional letters are solid pieces of metal or acrylic. To attract greater attention, dimensional letters can be backlit.
Lighted Signs
A lighted building sign makes it easy to distinguish your business day or night. There are multiple sign designs that work well with internal lighting or backlighting. Channel letter signs are often backlit, and internal lighting elements are almost always a part of cabinet sign designs. Lighted signs are perfect for businesses that are open late, including bars, gas stations, retail shops, theaters, and convenience stores. Lighted signage is the perfect way to draw attention to your business, particularly after dark.
Projecting Signs, Hanging Signs & Blade Signs
Signs which extend perpendicularly from the surface of your building rather than lining up flat with the facade are known by multiple names. Examples include projecting, blade, and hanging signs. Here too there are many design options to choose from. Projecting signs can be backlit cabinet signs; they can also be constructed out of custom materials like metal, wood, or high-density urethane foam. Projecting signs are particularly great at attracting attention from pedestrians passing by on foot, and they work well when combined with storefront signage. Hanging signs are also great for announcing the presence of a business that lacks a storefront, e.g. an accounting firm which operates above a convenience store.
Canopy & Awning Signs
By identifying your business and protecting your storefront, awning signs serve in two ways. While the most common material choice for awning signs is stretched canvas, we can fabricate them out of many different types of fabric and metal based on your particular needs. Durability is one of the most important considerations with awning signs, as you need a product that will resist weathering well. Awning signs are ideal for businesses that need to provide covered outdoor space or want to project a boutique feel, such as hotels and open-air restaurants.
Free Building Sign Consultation
Sign Company Arlington will be happy to guide your Arlington business to the perfect signage solution. We understand that signs play a vital role in branding your business and attracting customers, and we're happy to share our expertise with you so that you achieve the best possible signage results.
Call Sign Company Arlington at (817) 769-7904 for your Free Consultation with a Building Signs Expert!