Arlington Lighted Signs
VIEW GALLERY
Our Arlington lighted signs will undoubtedly meet your visibility requirements and attract customers during the day and even at night. Your appealing and professional-looking signs will be your best shot at expanding your market reach.
Sign Company Arlington experts can design, manufacture, and install unique lighted signs in a variety of affordable price brackets. Expect the best outcomes for your signs with our years of experience and superior materials. We only deliver durable and attractive finished products!
Our team is set to tailor your signage for your complete satisfaction, from indoor to outdoor illuminated signs. Your signs will fit your installation space and meet your design requirements while staying within your budget.
Call Sign Company Arlington today at (817) 769-7904 for your Free Consultation with an Arlington Lighted Sign expert!
Traditional Neon Lighted Signs
It would be very difficult to ignore the festive appeal of neon signs. Its appeal would definitely magnetize people, especially at night. Traditional neon signs, on the other hand, may be absurdly expensive to purchase and maintain. Their energy usage is also harmful to the environment.
The good news is that Sign Company Arlington has high-quality LED signs that will provide you with the same attraction. These signs, like classic neon signs, are thin polymer tubes that can be bent into almost every shape. They can be curved into the form of your company name, slogan, logo, or any other emblem you like.
In contrast, LED signs are more cost-effective and consume less energy than neon signs. While they lack the iconic charm of neon, they are less expensive to buy and are environment-friendly. Thus, LED signs are becoming one of our most popular Arlington lighted signs!
Lighted LED Signage
Our LED signs are not only about the flexible tubes that are the most common neon substitute. Standard signage that is lighted by LED lighting is also available as one of our high-quality LED signs.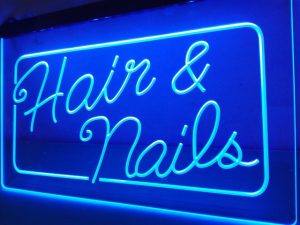 LED lighting can be considered for cabinet signs, channel letters, and other forms of company signage. We can supply all of these services as well as assist you in increasing and maintaining your brand awareness, enabling you to engage with a lot of clients at any time of day.
Getting down to evening or 24/7 outdoor advertising, this style of sign is really useful. The primary users of illuminated signage include convenience stores, bars, restaurants, petrol stations, theaters, and hotels. You can also safely assume that our products will last a long time, even if it is subjected to unpredictable weather.
Indoor Lighted Signs
Indoor lighted signs may help you promote your business, boost impulse sales, and provide a touch of elegance to your establishment that will put you on top of your market. Lighted signage can enhance your storefront as well as your interior in areas that your consumers will appreciate and recall.
If you form them into various pictures, quotations, and other aesthetical aspects, they can also offer additional uniqueness to your interior. You can even use LED signs built of polymer tubes as a greeting sign at your entrance, preferably shaped into your company name and logo.
LED-lit signs can also be used as navigational aids. They can be used to designate order/pick-up stations, restrooms, check-out desks, and exits, among other things.
Programmable Digital Message Centers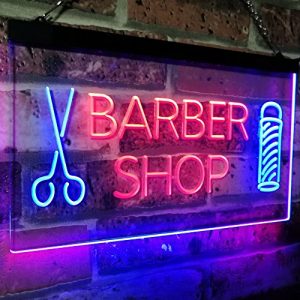 Programmable digital message centers are one of our very popular Arlington lighted signs.
These are cost-effective and provide your company with a sophisticated vibe, allowing you to attract younger populations.
Aside from that, they are relatively easy to update anytime you want to change the display. Our digital message centers are great for displaying prices, special deals, or new promos because of this.
They have LED screens with packed or monochrome displays. These screens are used as freestanding signs or in addition to other types of signage, such as monument and pole signs.
Full-Service LED Sign Company
Sign Company Arlington has a long history in the signage sector, providing us with the necessary knowledge and ability to thoroughly design, construct, and install all types of business signs.
The elements we employ are also of the greatest quality, so you can expect long-lasting signage that falls inside your budget.
Whatever style of company sign you want, our staff can provide it in a fast and high-quality method—guaranteeing that your signage will match your brand and enhance the professional and pleasing company reputation.
If you go with our ever-popular LED signage, dazzling and durable lights will be delivered in no time. Our electric professionals will ensure that your signs are adequately powered for as long as you need them, so you won't have to worry about early damage or malfunctioning lights.
Choose Sign Company Arlington to deliver you with affordable and long-lasting signage, whether it be outdoor signs, indoor signs, promotional or informational graphics.
Free Lighted Sign Consultation
Entice as many potential customers as possible by enhancing the beauty of your storefront. Speak with one of our lighted sign specialists today to see how you may increase your publicity while staying within your budget.
Our LED signs are the perfect, energizing addition to any space, so contact our lighted sign professionals now!
Call Sign Company Arlington now at (817) 769-7904 for your Free Consultation with an Arlington Lighted Sign expert!